We all know that Rickson Gracie is very popular in Japan from his past fights in Japan Vale Tudo and the first editions of Pride.
Check out this hilarious impersonation that this Japanese comedian did of Rickson Gracie. It's inspired by Rickson's standing guard during his vale tudo fights.
Rickson used this stance to protect himself, closing the distance and clinching.
Rickson used this exact method to win his many fights in the street in Brazil and in the ring in vale tudo and MMA fights.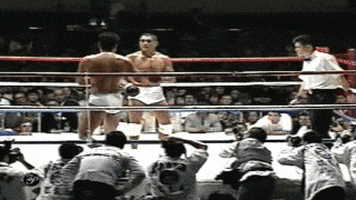 Method:
Side kick, keeps opponent at distance
 Solid base, avoid strikes and protect yourself.
clinch — again, constantly careful about maintaining the solid base and posture.