'Rematch Grappling', a new Brazilian organization came up with a first event on September 20th. The concept is that it will reproduce in grappling superfights, all the finals that Brazil had in world cup football finals!A multiple world Sambo champion that is also a BJJ black belt, Vladislavs Čerņavskis  from Latvia ( Giudici team Latvia ) had a superfight.
France's Nicolas Renier, Luta Livre black belt and 4x ADCC vet also had a superfight.
Brazilian website BJJforum.com.br covered the event.
Check out the main results:
Mario André vs Thiago Gaia Thiago Gaia managed to impose his game to dominate the back of Mario André early in the fight, winning by Mario 1-0.
Leozada Nogueira vs Rodrigo Cabeca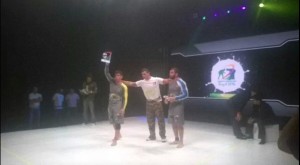 In an intense fight, Nogueira Leozada had a tough battle against Rodrigo Head. At the end of the fight, with 10 seconds left Leonardo scores a point for the victory!
Vlad Cernavskis (Latvia) vs Tony Ferraz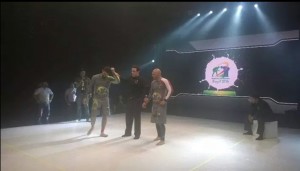 Very energetic struggle, Tony Ferraz faces Sambo world champion Vladislavs Cernavskis from Latvia.Tony Ferraz wins the match by 2 × 1. Vladislavs was penalized for lack of combat.
Rafael Indio vs  Franceschini Simone (Italy)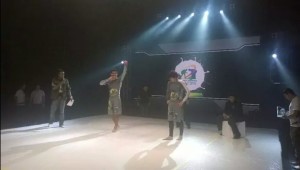 Rafael Indio on points.
Fernando Neto vs Nicolas Renier (France)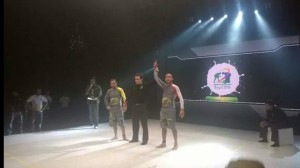 The Brazilian Fernando Neto faces Frenchman Nicolas Renier. The French got a point at the beginning with a takedown. Fernando gets a reversal and Nicolas returns the sweep. Back on the feet the French gets the victory on points.
Thiago Alves vs Victor Silverio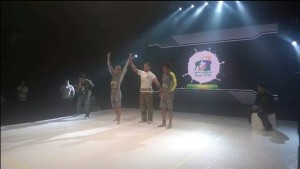 Thiago Alves faces Victor Silverio in the last match of the night. In a highly contested fight, Victor gets a takedown and ensures the victory on points.