Guest post by Evolve MMA, Asia's premier championship brand for martial arts. It has the most number of World Champions on the planet. Named as the #1 ranked martial arts organization in Asia by CNN, Yahoo! Sports, FOX Sports, Evolve MMA is the best Singapore BJJ gym.
One of the most popular diet fads in recent memory has undoubtedly been the keto diet. Martial artists, like many people, have raved about its benefits, including weight loss, appetite reduction, a decrease in levels of triglycerides, and lower cholesterol, among others. It certainly has had a good impact on overall individual health, based on recent studies. 
Short for the ketogenic diet, keto is a low-carb, high-fat diet.
The way it works is by triggering a state of ketosis in the body by drastically reducing carb intake, and increasing the consumption of fat. In this state, the body becomes highly efficient in metabolizing stored fat for energy. It converts fat into ketones in the liver, which supplies energy to the brain.
If you're new to the keto diet, it may be difficult to figure out what to eat at first. A few weeks into eating meals that consist of mostly protein, it becomes a struggle, and the flavors begin to taste bland.
We've come up with a list to help you discover other kinds of food you can consume to diversify your meals and bring back flavor, without reintroducing carbohydrates and sugars.
Today, Evolve Daily shares nine keto-friendly foods you can use to spice up your meals.
1) Meat and poultry
Protein is the obvious choice for first-time keto dieters. It makes sense to tackle this first. The prospect of constantly feasting on juicy steaks, rich fatty pork belly, and anything deep-fried is what draws most people to the keto diet.
From proteins such as chicken, pork, and beef, to others such as rabbit and lamb, meat is certainly a staple in any keto diet plan. Fresh meat has zero carbohydrates and is great for maintaining and building lean muscle mass.
Do, however, be mindful of processed food such as hotdogs and canned meats. These contain a lot of hidden calories and preservatives, that may even sometimes trigger your body out of ketosis.
2) Shirataki noodles
For keto dieters who lamented the carb-rich noodles they had to sacrifice, shirataki noodles are a miracle alternative. 
Shirataki noodles are made from glucomannan, which is a viscous fiber extracted from the konjac root. Glucomannan absorbs up to 50% of its weight in water, so the noodles are mostly water with some fiber. Shirataki noodles have less than a gram of carbs and less than ten calories in each 100g serving.
You can typically find these in a specialty store or at your nearest health grocer.
3) Seafood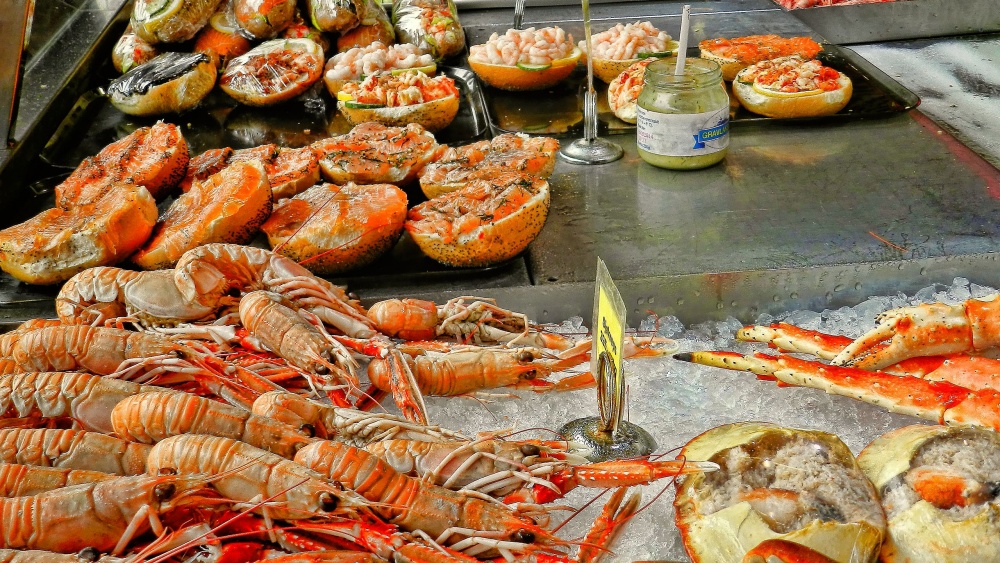 One not-so-obvious option for keto diets is seafood. Seafood is delicious, and most people love it. From different kinds of fish, shellfish like crabs and shrimps, to squid and cuttlefish, the treasures of the sea make for fantastic dishes. The best thing is that they contain little to no carbs.
However, be wary of seafood's high sodium content, which could be disastrous for hypertensive people. At the same time, it could be good for the hyponatremia-prone ketogenic population.
4) Cheese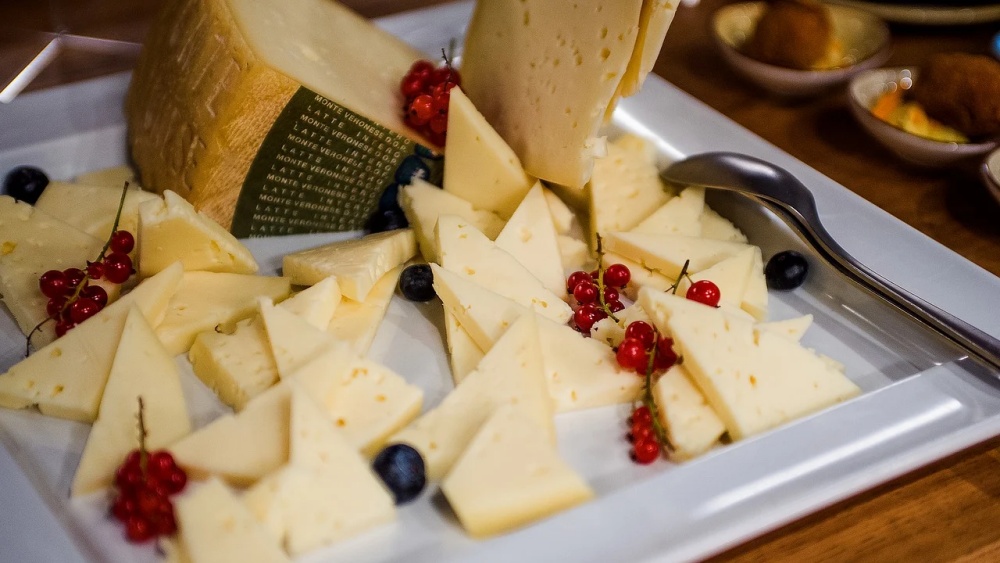 Cheese is everywhere. It's all around us. It's a staple in many different cuisines. From deli cheese boards to raclettes, and burgers with super melty cheese, it's just absolutely delicious. We're all for it, and keto dieters can rejoice because most types of cheese have a minimal amount of carbohydrates.
Aside from giving your dish a whole lot more dynamic flavor, cheese has conjugated linoleic acid, which are fatty acids associated with fat loss and improvement in body composition.
5) Cream
Your coffee may be unsweetened, but it doesn't have to be straight black. You can top it off with some cream for extra flavor. 
Cream has virtually no carbohydrates, and it is rich in linoleic acid, which is the same fatty acid that helps improve your body composition and aids in fat loss. Feel free to indulge in cream, but keep it in moderation since cream is high in saturated fat, which can raise cholesterol levels with excess intake.
6) Dark chocolate
Those with an intense sweet tooth need not fret. Keto diets love chocolate, dark chocolate in particular.
Dark chocolate makes for a terrific treat or post-workout snack, and the best thing is that you can indulge without feeling guilty about cheating on your diet. Dark chocolate that is made of at least 70% chocolate is great, or brew a cup of unsweetened hot chocolate with an extra heap of whipped cream for a little late-night cup of comfort.
7) Berries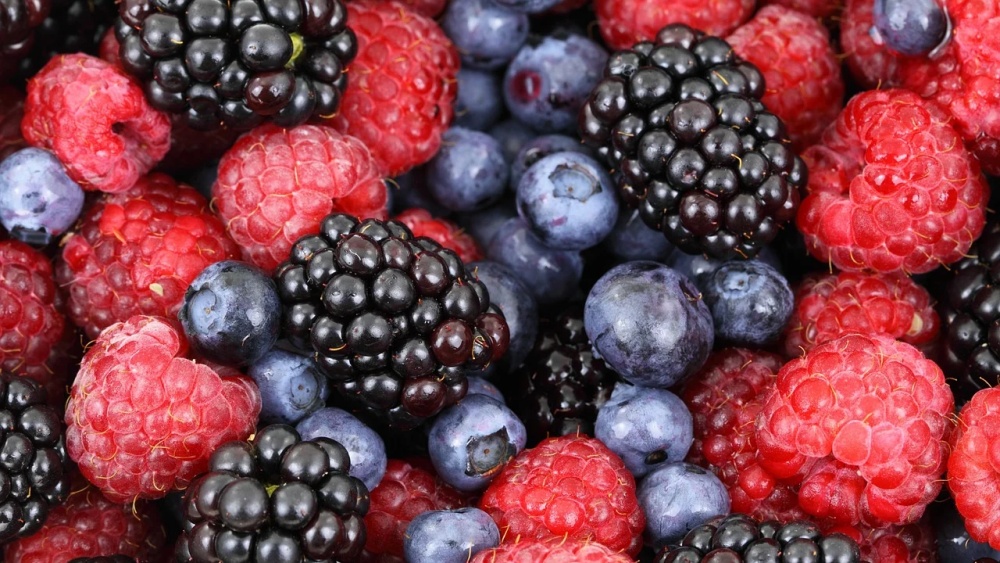 Going on a keto diet also means the sad sacrifice of eliminating fruit from your diet. Most fruits are carb-heavy and contain a lot of sugar. They can take you out of a ketogenic state in an instant. 
Fortunately, there are a few select ones that won't hurt your diet. Berries, particularly strawberries, raspberries, and blueberries, are high in fiber and low in carbs. These bite-sized treats are also loaded with antioxidants that are known to reduce inflammation and boost immunity.
8) Avocado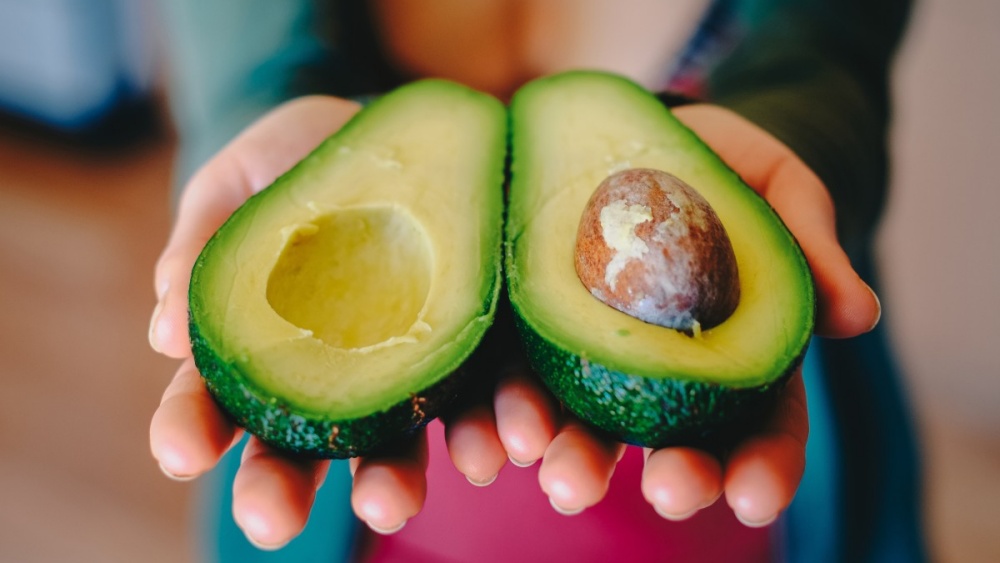 Avocados are amazing for keto dieters. Avocados taste great and provide a lot of much-needed vitamins and minerals we need to optimize our health. They are a good source of folate, magnesium, potassium, vitamins B2 and B3, and vitamin C, among others.
Furthermore, it's a very versatile food item that can be used in both desserts and savory dishes, and it's a rich source of monounsaturated fat, which is known to reduce blood cholesterol levels. If you've never tried avocado or guacamole in your life, you're definitely missing out. 
9) Eggs
When it comes to versatility, however, nothing can beat the good old-fashioned egg. You can eat eggs by themselves, hard-boiled, soft poached, baked, fried, or scrambled. And it goes with virtually anything. Eggs are rich in protein and fat (6 g and 5 g, respectively), which means that they'll help build muscle, stay in ketogenesis, and keep you sated for longer.
So tell us, will you be adding any of the nine keto-friendly foods to spice up your meals today?
If you're ready to trade in your "Dad Bod" or you've always wondered if there was an easy-to-follow nutritional and exercise plan that will get you in the best shape in your life, without endless hours in the gym or trying to survive on lettuce and water, then look no more.  BJJ Fanatics has brought one of the most respected BJJ martial artists, teachers and school owners, Tom DeBlass in to share the simple to follow secrets that have him in the best shape of his life at age 35!  Check out "Ripped in 12 Weeks" available here where Tom will share all of his nutritional and fitness secrets in an easy to follow format, complete with guidebooks and recipes.