BJJ has proven itself as a great aggregator for weight loss in the past. HEre are some of the most outstanding examples from the past:
Actor/comedian Lavell Crawford has been dedicated to working on his figure. The actor that famously portrayed scary bodyguard Huell on smash hit "Breaking Bad" is now much much lighter! He reportedly lost 120 lbs thanks to jiu jitsu!
Jon Orton told his unique story to Men's health. Just 4 years ago he weight a staggering 478 pouds.
"I realize now it was because my mentality was wrong. I was looking at a temporary solution to a permanent problem. I was sitting on my couch and I was just miserable. Just sitting there was uncomfortable. At that weight, everything is difficult. You're living in a world that you physically do not fit in. It's like nothing is made for you,  Shopping for clothes is awful. Going to the movies is difficult. Walking any length was not easy. I knew I was only going to get bigger—and people that big just don't live very long."
But Orton was lucky – through friends he was able to reach out to a bjj black belt who was opening his own gym.
But there is another incredible example. Michael Bridges was a computer geek in his younger days who sustained himself on a diet of sugar and carbs.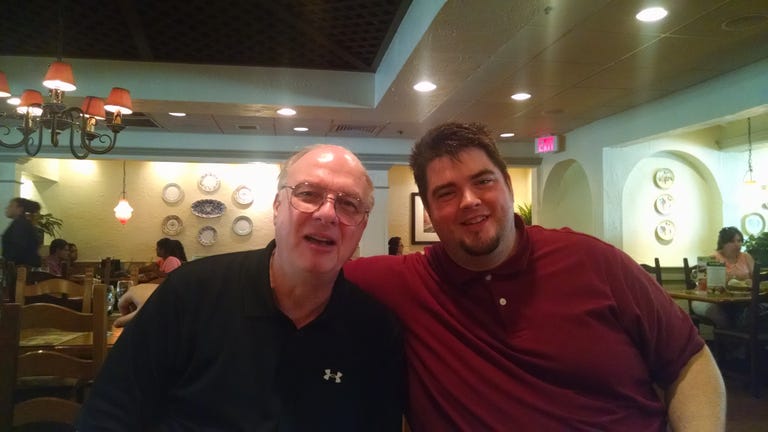 Bridges had tried and failed a number of times to lose the weight in the past. But it wasn't until he hit rock bottom while separating from his then-wife that he decided something serious needed to change according to this men's health article.
"I wanted to figure out something for a workout. But, I hate the treadmill. I hate it. I even hated lifting weights because it's boring," he said. Everything changed for Bridges when a friend asked him if he wanted to join his Brazilian Jiu-Jitsu class. At that point, Bridges thought, why not? Especially because the gym, Paper Street Brazilian Jiu-Jitsu, was running a "6 weeks for $60" special.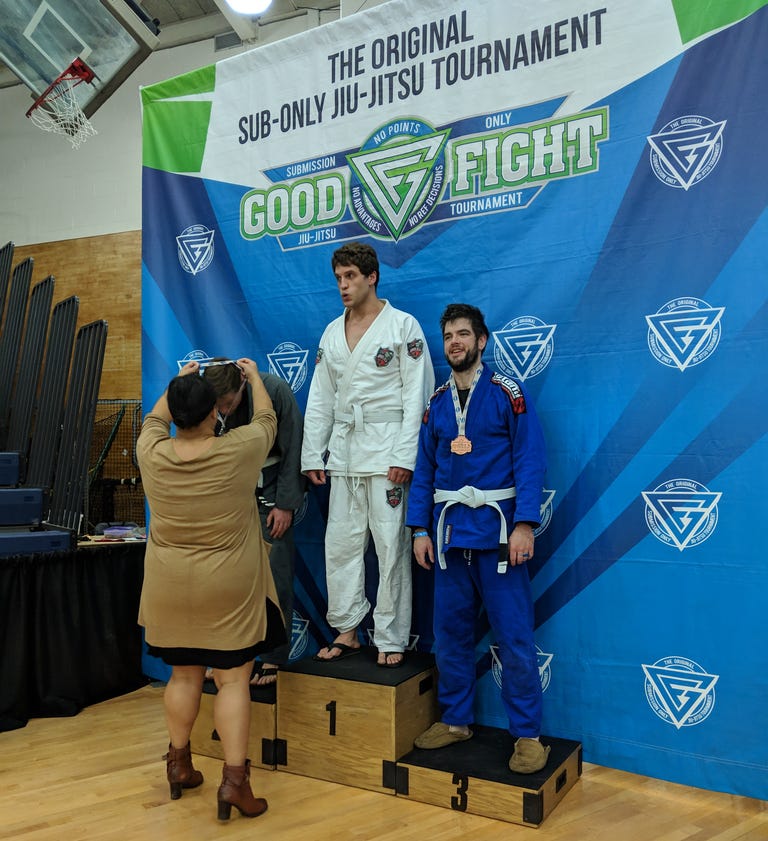 "I was hooked after the first week to be honest, because basically, it's like a video game with your body," Bridges said. "There's always something going on the entire time and you're always thinking about what you're doing and what your opponent is doing. You know, I got into Jiu-Jitsu to get fit, and now I want to get fit to get my game better.'"
Learn The Drilling Sequences & Secrets That Will Turbo Charge Your BJJ Development & Allow You To Get Better In Far Less Time from Tom DeBlass. Drilling Will Improve Your Skills 4-5 Times Faster Than Just Regular Sparring.
For The First Time Ever, Lucas Leite Shares
His World Famous Coyote Half Guard Adapted For No Gi
. Learn The Weird Techniques that Lucas Leite uses so well against bigger opponent's that he voluntarily enter tournaments in the ultra-heavy division with an almost 100 lb weight deficit.