Playing Open Guard is the nemesis of most beginners as progressing to full guard is often harder and often times a newbie will be taken by a maxim of what plainly looks cool.
Open Guard has many different variations.  But some tips are invaluable regardless of it.
Use all your limbs – If you'd like to play open guard that's great but try to use your limbs to your advantage.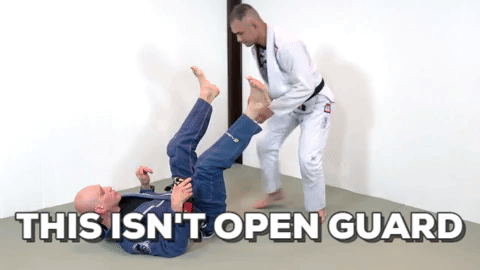 It will take you a bit to find your footing and points of control. Keep in mind you need to find a good way to break someone's posture not to just have contact. Find a sweep that works for you.
At least 3 points of contact are advisable.
Here are some great Push/Pull concepts that can help any BJJ beginners, when they are trying to build their Open Guard.
In BJJ, the Open Guard is one of the toughest guards to master because there are so many options, and it requires a lot of  coordination and mobility to make this guard work effectively.
In this video Gustavo Gasperin shows you how to play one of the easiest Open Guards in Jiu Jitsu, and the most important action/reaction moves based on those Push/Pull concepts.
Learn Marcelo Garcia's Complete Butterfly Guard – You'll Have An Unfair Advantage As You Successfully Attack Any Opponent (Large Or Small) -As He Has Proven Time After Time
Get a total masterclass in the most successful butterfly guard of all time, as Marcelo Garcia teaches how to attack and defend from his favorite guard position.