Guest post by Evolve MMA, Asia's premier championship brand for martial arts. It has the most number of World Champions on the planet. Named as the #1 ranked martial arts organization in Asia by CNN, Yahoo! Sports, FOX Sports, Evolve MMA is the best Singapore BJJ gym.
Ever went through a number of sweeping techniques and thought to yourself: "Jeez, how am I supposed to remember all of this when I roll?" Well, you don't have to learn all of them, nor is it possible to do so. A big part of the catch is, actually, to understand what all sweeps have in common; and then use that knowledge for sweeping your opponents left and right.
One of the best ways to sweep your opponent is from open guard.
Open Guard has many different variations.  But some tips are invaluable regardless of it.
Use all your limbs – If you'd like to play open guard that's great but try to use your limbs to your advantage.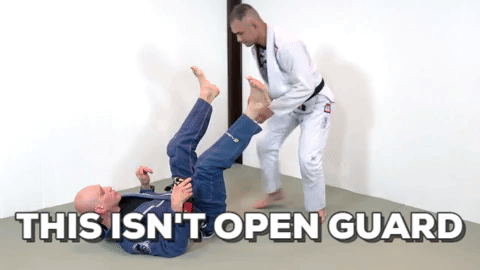 It will take you a bit to find your footing and points of control. Keep in mind you need to find a good way to break someone's posture not to just have contact. Find a sweep that works for you.
At least 3 points of contact are advisable.
BJJ Champion Valdir Rodrigues from the EVOLVE Fight Team gives An Introduction To Open Guard Sweeps in Brazilian Jiu-Jitsu!
Learn Marcelo Garcia's Complete Butterfly Guard – You'll Have An Unfair Advantage As You Successfully Attack Any Opponent (Large Or Small) -As He Has Proven Time After Time
Get a total masterclass in the most successful butterfly guard of all time, as Marcelo Garcia teaches how to attack and defend from his favorite guard position.