In this video (above), Rickson Gracie demonstrates his approach to striking, protecting himself, closing the distance and clinching.
Rickson used this exact method to win his many fights in the street in Brazil and in the ring in vale tudo and MMA fights.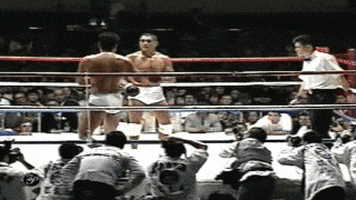 Method:
Side kick, keeps opponent at distance
 Solid base, avoid strikes and protect yourself.
clinch — again, constantly careful about maintaining the solid base and posture.
Learn From FABIO GURGEL, The Winningest Jiu-Jitsu Coach In The History Of The Sport: OLD SCHOOL EVOLUTION.
Stop wondering what to do when you get to side control.
STAPLE your opponents in SIDE CONTROL and SUBMIT them with these OLD SCHOOL attacks.
Get 10% OFF WITH CODE 'BJJEE'.