When prompted about his confidence in the tournament Gracie replied:
"I'm The Best Ground Fighter In The Whole Division. I think I have a big advantage there."
Featured in the bracket, including current champion Rory MacDonald; former champions Douglas Lima and Andrey Koreshkov; undefeated welterweights Michael Page, Neiman Gracie, Ed Ruth, and Yaroslav Amosov; and former UFC standouts Lorenz Larkin and Jon Fitch.
In the first round Gracie will be duelling Ed Ruth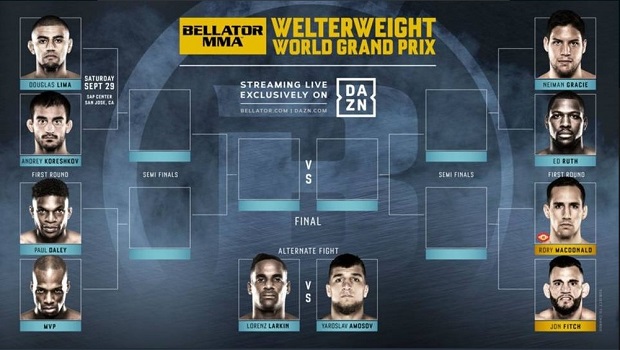 Ed Ruth is an American mixed martial artist and former freestyle wrestler. While competing for Pennsylvania State University, Ruth became a 3x NCAA collegiate wrestling champion (2012-2014).
Gracie has been vocal about his confidence, after all his record is 8-0.
Start To Attack Submission From Every Position With One Of Today's Most Submission Oriented Fighter,
Edwin Najmi
: Estima Locks, Darce Chokes, Flying Triangles, Guillotines and more.
Attack from EVERYWHERE
. Edwin Najmi is one of BJJ's most exciting fighters today, why? He always attacks the submission.