Playing Open Guard is the nemesis of most beginners as progressing to full guard is often harder and often times a newbie will be taken by a maxim of what plainly looks cool.
Open Guard has many different variations.  But some tips are invaluable regardless of it.
Use all your limbs – If you'd like to play open guard that's great but try to use your limbs to your advantage.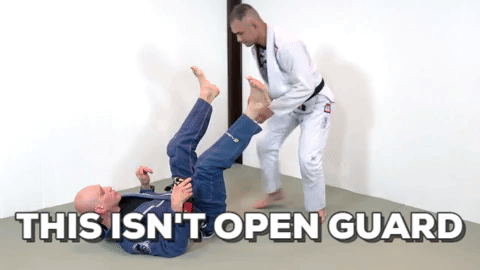 It will take you a bit to find your footing and points of control. Keep in mind you need to find a good way to break someone's posture not to just have contact. Find a sweep that works for you.
At least 3 points of contact are advisable.
The great Joh Danaher here shows two game changing tips to maintain the open guard and make it a little harder for the opponent to pass.
The role of your two legs in hook sweeps:
Hiza Guruma sweep when your opponent stands in combat base (one knee up):
If you have an armpit, you have a darce as Joel Bouhey shows you innovative ways to lock in this submission. Learn his system to
Darce Everywhere
.
USE PROMO CODE "BJJEE TO GET 10% OFF.