Guest post by Evolve MMA, Asia's premier championship brand for martial arts. It has the most number of World Champions on the planet. Named as the #1 ranked martial arts organization in Asia by CNN, Yahoo! Sports, FOX Sports, Evolve MMA is the top rated BJJ gym in Singapore.
Signing up a child for martial arts classes can be a life-changing experience. These lessons take your child's fitness to the next level and improve their mental sharpness as well. Martial arts are a lot more than learning cool fighting techniques you can defend yourself with. It is a rewarding experience that teaches children many attributes and life lessons that will stick to them for the rest of their lives, like the importance of hard work, respect, and discipline. 
Most children have had adults talk to them about the importance of working hard, but that is often not enough to drive home the point. Children have limited life experiences, so from their point of view, the rewards of working hard are not always visible. 
Martial arts provide a safe environment for children to learn the importance of hard work, among other things. Let us take a look at some of the ways martial arts classes teach children to work harder:
1) Motivates with a belt ranking system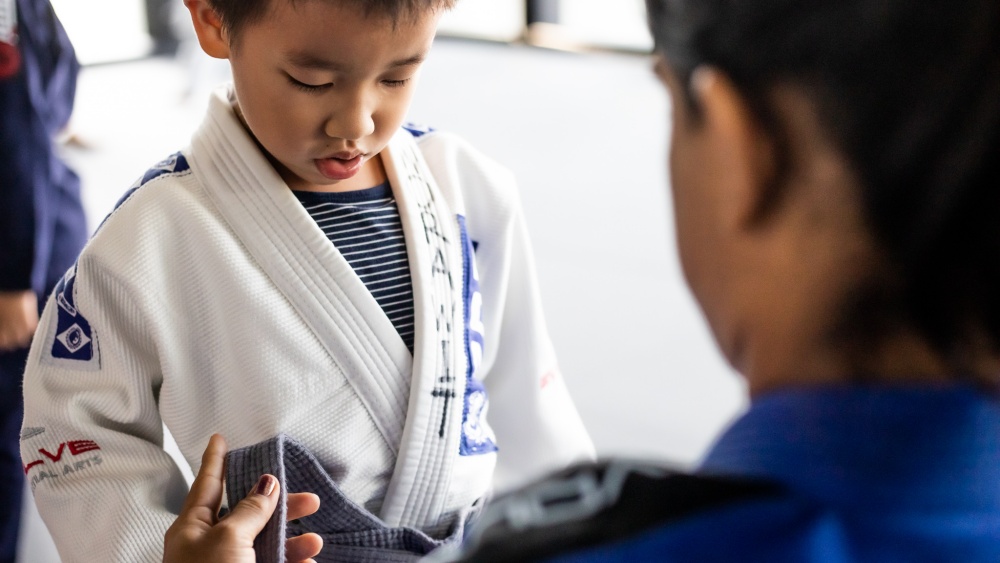 Most martial arts have a belt ranking system that denotes how experienced a student is. Beginners start with a white belt, and the color of their belt darkens all the way to a black belt which signifies an advanced student. 
Instructors often create additional belts when teaching children since it can take years to advance through the ranks in some martial arts. For example, Brazilian Jiu-Jitsu has only five belts: white, blue, purple, brown, and black. It takes an average of two to three years for most students to move through these ranks. BJJ instructors often incorporate additional colors or stripes students earn, so they don't have to wait years to be recognized for all their hard work. The result? A seperate belt ranking system specially for children. 
The belt system designates students into their respective ranks, creating a natural desire to earn a new belt. 
The martial art experience is similar for most people. You start as a white belt, and you might even feel like you'll be white belt forever when you find yourself struggling with challenging techniques. Martial arts teaches techniques by getting students to drill them repeatedly until the move becomes part of their muscle memory. Over time, the student's arsenal of techniques grows until they're ready for the next belt. Each belt the child gets reminds them that all their hard work has not been in vain. It makes them feel good about themselves, and their desire to earn more belts keeps them motivated on the mat.  
2) Improves their focus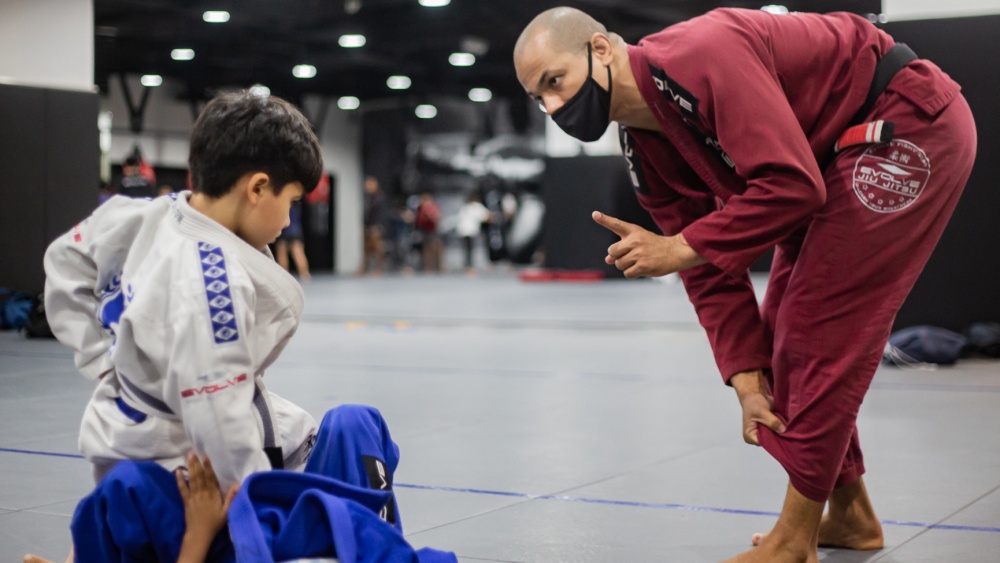 Martial arts classes require children to sit still and be quiet as their instructors break down techniques. They are expected to listen attentively since the fine details are often the most crucial part of any martial art technique. 
Improving a child's focus allows them to get more of all their hard work. It allows them to work smarter so that they get the most out of their training. 
3) Teaches them the importance of perseverance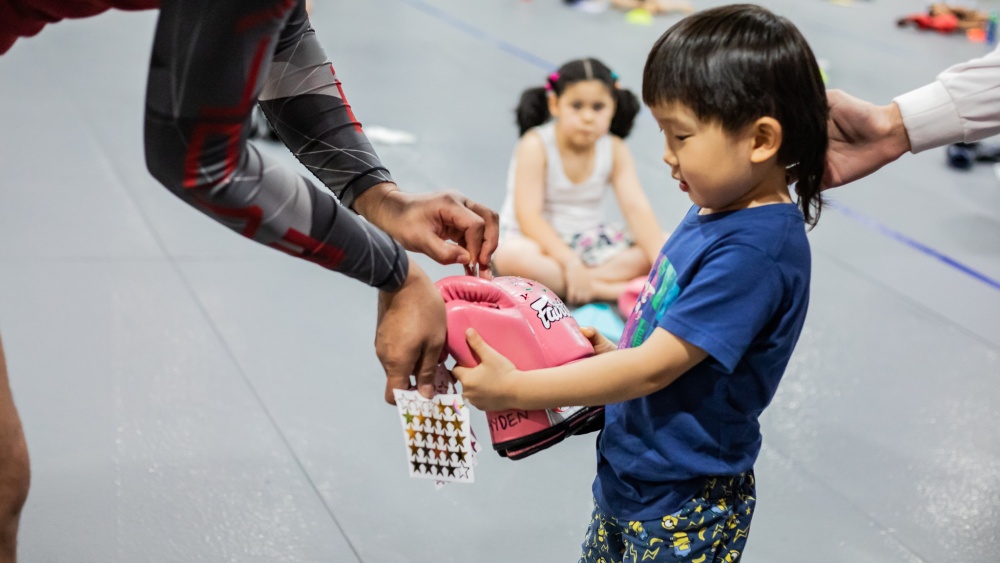 Working hard only does so much if you don't persevere. Life usually doesn't reward you for working hard for a short amount of time. It's about working hard for as long as you must until you reach your goal. Martial arts teach children this lesson naturally as they learn techniques from their instructors. 
Regardless of how much potential a child shows as a martial artist, they are bound to run into a few techniques they have a hard time executing. The child might ask their instructors and training partners for tips on how to perform the move correctly, but mastering it typically comes down to how hard the child is willing to work on the move. 
It's only a matter of time before the child masters any technique if they decide to drill it relentlessly. Over time, the child starts executing the move properly without even thinking about what they're doing. The child realizes they can accomplish anything if they work hard and stick to their goals. They learn that any obstacle can be overcome if you relentlessly chip away at it and stay the course until the job is done. 
4) Gives them a support system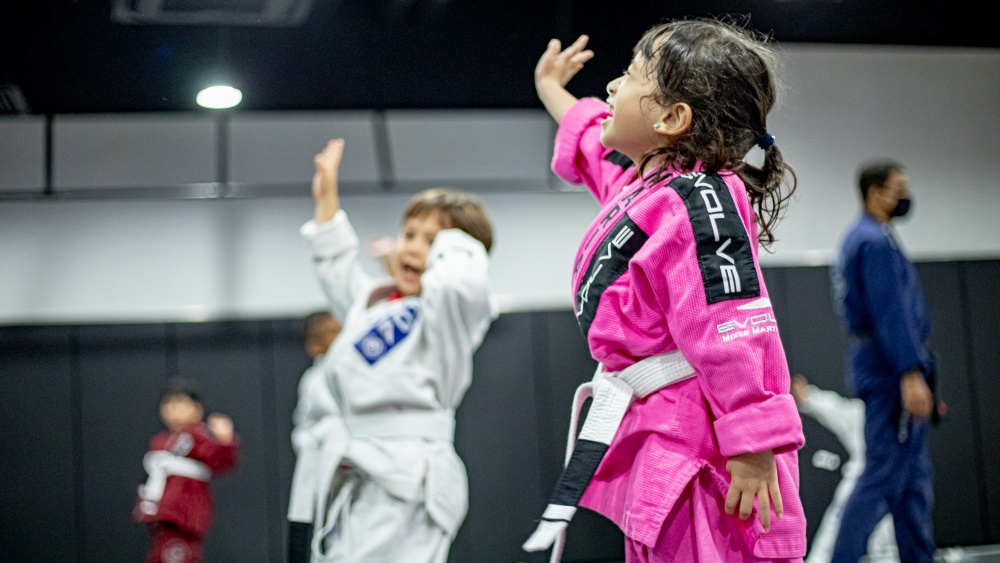 Even the most motivated adults on the planet need some encouragement once in a while. Martial art classes give children a support system that motivates them to keep working hard. Their natural desire to keep up with their training partners, especially those who started around the same time they did, will motivate them to work hard. 
Their instructors also provide words of encouragement, so the child knows their hard work has not gone unnoticed. 
5) Improves their problem-solving skills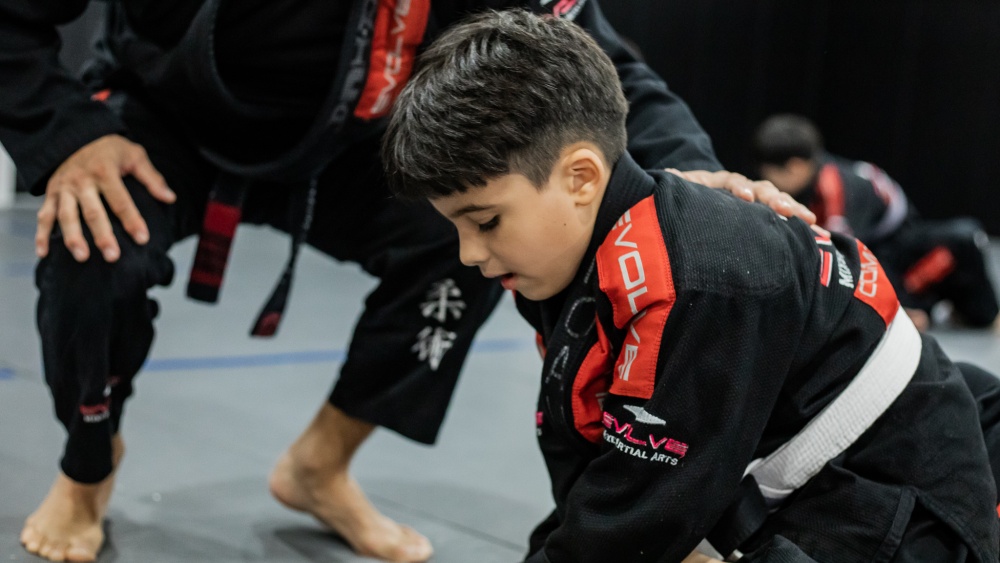 There's an old saying that goes, "work smart, not hard." That doesn't mean you should slack off during tasks; it simply means you should go about things the most intelligent way possible while working hard. 
Martial arts are a lot more cerebral than most people think. Students are constantly observing their surroundings and reacting to them as they train, drill, and spar. Their training teaches them the importance of staying relaxed and mentally sharp even when their bodies are tired. 
The child's improved analytical skills will carry over to other aspects of their life, allowing them to get more rewards from their hard work. The more positive reinforcement a child gets for working hard, the more likely they will continue to do so. After a while, working hard becomes a key part of the child's personality, and it will reward them greatly even as adults. 
The willingness to work hard is one of the most significant factors that determine how likely a person is to accomplish their dreams. Good work ethic often overcomes talent and other natural gifts. It is the one thing the most successful people on the planet have in common. 
Let your child give martial arts a try
Think your child is ready for martial arts? Stop by for one of Evolve MMA's complimentary introductory martial arts classes.