When it comes to bjj there are a lot of concepts which can further your journey. One often seen philosophy is that to become good you must always pick the toughest roll in any room you're in.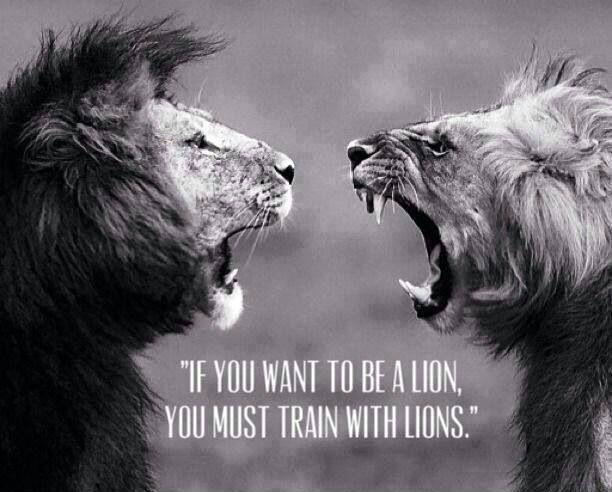 Now this is a double edged sword which many people don't realize. As Joe Rogan puts it:
"One of the things about jiu-jitsu… This is very important lesson for anyone who knows jiu-jitsu because a lot of people don't like this aspect of jiu-jitsu. Some people have this meathead idea that a way to get good at jiu-jitsu is to go against the hardest guys, get your ass kicked and that's how you learn.
Actually that's the wrong way to learn. The best way to get good at jiu-jitsu is to strangle blue belts. You go and you find people that are just learning but they're not as good as you and you choke the f*ck out of them.
That's how you get really good at your technique. And people say "Well that's bullying." – well it is important for the blue belt to at some point spar with black belts. It is important because you need to know that there's a higher level of proficiency , there's a higher level of skill and then there's a shorter distance in between points that these guys are hitting. They're cutting the chase, they're getting – they're capitalizing on very small openings and they clamp down and when they clamp down and when they capitalize on these openings they get submissions quicker. So you have to know that there are guys that are better. That's important but to drill the most important thing is drilling and when you drill you drill with someone of like your level and you just practice on each other. "
Firas Zahabi, widely considered as one of the best MMA coaches of our generation and trainer of ace fighters like George Saint Pierre, Rory Macdonald to name a few is also an elite Brazilian Jiu Jitsu practitioner.
He shares his story of struggles while learning jiujitsu in Quebec, Montreal and how his sacrifices and passion for teaching led him to become one of the most knowledgeable person in MMA today.
If you have an armpit, you have a darce as Joel Bouhey shows you innovative ways to lock in this submission. Learn his system to
Darce Everywhere
.
USE PROMO CODE "BJJEE TO GET 10% OFF.