While the quest for finding the ultimate martial art and artist is never complete in this particular case it was a relief any martial arts studio was nearby.
According to wsoctv report:
Police said August Williams, 46, is accused of following a woman into a karate school on Statesville Avenue after he attempted to snatch her just before 9 p.m.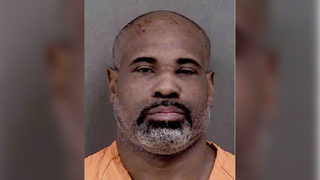 (August Williams)
"He was just punching at everything from walls to cars, everything," said Randall Ephraim, sensei at Bushiken Karate Charlotte Dojo.
Once Williams got inside, police said an instructor fended him off and he ran out of the studio. Williams was later taken into custody.
Ephraim was able to get control of Williams, but he said it wasn't easy.
"He was very strong – very, very strong, he said. "He weighed at least 200 (pounds) and some change, under the influence — very strong powerful individual."
"It's a great thing the people in there were able to help defend her, extremely lucky that it was a karate studio," Capt. JD Thomas of the Charlotte-Mecklenburg Police Department told WSOC9 News.
If you want to know how to escape all leglocks and submissions, Dean Lister's Worry Free Escapes Instructional Will Skyrocket Your Confidence On The Mat Because After Seeing This You'll Know How To Escape ANY Submission! Check it out here in On Demand format! There is a special 50% Off sale and you have a further 10% Off if you type in the code 'BJJEE'
Stay safe and always keep your guard with ADCC /World BJJ champion Xande Ribeiro's revolutionary diamond concept of defense.
Everyone from beginners to black belts can learn from Xande's methodical system of escaping some of the worst positions in all of BJJ. GET 10% OFF WITH CODE 'BJJEE'.